Jet Stream
Integrated product and ecommerce platform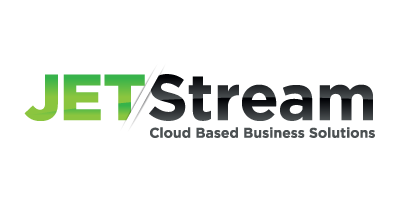 ERP, CRM, Process Management System, Business Solution... Call it what you want, JetStream is the product you need.
JetStream is a fully hosted, web based business solution tailored to meet the requirements of YOUR business. With JetStream You, your employees, clients, suppliers and agents can all interact with your system 24 hour, a day 7 days a week from anywhere.
JetStream is based on an established, proven database. This database holds all your business rules and it is this rules based environment which allows us to build your solution for a fraction of the price of our competitors.
JetStream is currently used by businesses in the Hospitality, Finance, Services, Retail and and Manufacturing industires
Tailored Packaged Solution
At heart JetStream has a sophisticated database, and around that is a set of programmes that manage that database. This then is the packaged solution. What makes JetStream unique is the level of detail implicit in the business parameters which allow you to define how your business works. The packaged software understands these parameters and creates accounting transactions and process management information as required by you.
The other aspect which is unique to JetStream is the User Interface. We believe that there is significant business benefits to be gained by ensuring all public interfaces, reports, web pages and even internal system screens are branded professionally and consistently. Most clients give their solution an alternative name which supports their branding.
Your own Rules / Your own Data
On-line solutions are expensive, only the rich and foolhardy feel that they can develop a system from scratch just so that they own the IP. After all the IP for a film is not in the camera it is in the people behind the camera, who decide how the camera is going to be used. In the same way, the IP of your business is in the way you structure and run your business. With JetStream, we help you set up your unique business rules from how you describe your products, how you price your services and how you account for it.
Unconstrained Growth
One of the great benefits of the JetStream product is in the design of the technology. We have set it up so that as you need to expand, we can add more resources to the environment where they are required. This means there will be no major upgrade projects and no major financial headaches.
100% Secure 100% Available
If you want to have online systems to drive your business forward, then Security and availability are two areas of concern. Luckily, we can take care of this for you, with our partners Revera we have constructed a technical environment which is the best available in New Zealand.
---
JetStream - Core Sub-Systems
The JetStream database was built originally designed to manage a Vehicle Management and Finance of a Vehicle Leasing business. Leasing and Asset Management are large complex businesses with intricate information system required to run the sophisticated Billing, Invoicing, Arrears Management and the associated Accounting functions.
The main functional areas are:
Customer Relationship Management
Supplier Relationship Management
Credit Application Management
Advanced, parameter driven Financial Calculator
Billings and Collections
Invoicing
Debtors
Credit Management and Arrears Processing
Asset Management
Maintenance Management
Stock Management
Purchasing
Creditors
Banking including foreign currency accounts
PDF Documentation production
Integrated Digital Archive Storage
Managed email facility